Many types of vehicles must be registered and titled in the state of New Mexico, including recreational vehicles, boats, motor homes, buses, manufactured or mobile homes, trailers, and off-highway vehicles–such as ATVs or snowmobiles. The purpose of motor vehicle registrations is to establish a link between a vehicle and the owner or user of the vehicle for the state of New Mexico. Our friendly, trained, and highly knowledgeable staff are available to answer any questions or concerns you may have about your vehicle's registration in New Mexico. Schedule an appointment with one of our DMV specialists today!
Vehicle Registration Services in New Mexico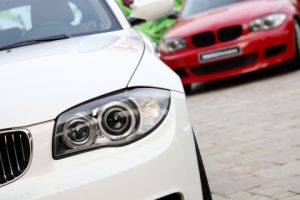 Here at MVD Now, we know that going to the DMV can be a pain at times because of how long it can take. We're glad we are able to offer you quick, friendly, and efficient vehicle registration and registration renewal services so you can get on the road sooner! Schedule an appointment today at one of our eight locations in Albuquerque and Bernalillo. We are close to home or work, for you! Our DMV experts are ready to provide you with help and exceptional customer service.
VEHICLES THAT MUST BE REGISTERED IN NEW MEXICO:
Cars
Trucks/SUV's
RV's and motor homes
Boats
Buses
Manufactured or mobile homes
ATV's, dune buggies, snowmobiles, etc.
Motorcycles
Trailers
It's very important all New Mexico residents get their motor vehicles registered properly. We stay on top of every change, so you can get back on the road as soon as possible! For all of your vehicle registration needs, contact MVD Now today.
Documents Needed To Register Your Vehicle(s) in New Mexico
One (1) valid Driver's License or ID for EACH person that will be on the title
Two (2) Proofs of New Mexico Residency | 

View list of acceptable NM Residency documents

One (1) passed emissions test (for all 35-year-old and newer motor vehicles in Bernalillo County)
One (1) Proof of Insurance – In New Mexico, drivers must operate their motor vehicles with a minimum of liability auto insurance. Minimum auto liability insurance amounts required in New Mexico are $25,000 for bodily injury to or death of one person, $50,000 for bodily injury to or death of two or more persons, and $10,000 for property damage in any one accident. Bring one (1) of the following:

Current auto insurance card
Copy of your current auto insurance policy
A letter from your auto insurance company (on company letterhead) that verifies your auto insurance coverage.

One (1) Vehicle Title – Bring untouched, along with Bill of Sale completed.
One (1) Bill of Sale– Completely filled out by purchaser and seller | Print and Fill Out: MVD Form 10009 | Download Form

DOCUMENTS NEEDED CASE BY CASE
One (1) Manufacturer's Certificate of Origin– when registering a NEW vehicle, the original MCO, not a copy is required to be brought in.
One (1) VIN Inspection–only required for vehicles coming from out of state.
One (1) Dealer's Invoice – The original invoice or a certified copy of the invoice if the vehicle was bought at a dealer.
One (1) Power of Attorney – Only required if someone other than the person whose name will go on the title and the registration is registering the vehicle for that person. Copy of their license is also needed.
One (1) Affidavit of Gift of Motor Vehicle or Boat –when doing a transfer of a vehicle or boat as a gift. Both the donor and the recipient must sign the Affidavit of Gift of Motor Vehicle or Boat and have their signatures notarized. | Print and Fill Out: MVD Form 10018 | Download Form
Lien Holder Information or Original Title–if the vehicle is being financed.
If the vehicle that you are registering is being financed, then we need to request the title from the finance company. The following information is needed for financed vehicles:
The name of the finance company
The fax number of the titling department of the finance company
The mailing address of the titling department of the finance company
Late Vehicle Registration Penalties in the state of New Mexico
The state of New Mexico imposes penalties for late registration and you can be pulled over by law enforcement for expired tags. The penalties for late car registration can include:
1 to 30 days late: a $10 fine in addition to your vehicle registration fees
31 days+: you are required to pay your registration fee, plus an additional 75 percent of registration costs
NOTE: There could be possible police citation(s) and/or fee(s) from the State of New Mexico if you have been cited for expired registration by law enforcement.
New Mexico's Vehicle Titling and Registration Service
Vehicle registration cost will depend on the year, model, and weight of your vehicle. Call your DMV experts at 505-388-2757 or visit any of our MVD Now locations to find out more about registration and registration renewal costs. Contact us today! Remembering to renew your vehicle registration on-time can help you avoid any extra fees and citations. We recommend setting a reminder of when registration will expire to ensure that you are never late to renew. We will do our best to remind you in the future after we take care of your vehicle registration, so you will avoid future penalties! Save money and time by contacting your DMV experts at MVD Now to register your vehicle properly today!